Sustainability
Eco-Friendly Hotel in Santiago
Hotel Plaza San Francisco is acclaimed as the only eco-friendly hotel in downtown Santiago, Chile.
We have seven years working in the area of sustainability in order to optimize our processes seeking energy savings, incorporating good environmental and social practices in our daily operations making the welfare of the environment, adding value to the company.
Continuous improvement of our services includes all our partners, achieving awareness and make tangible our sustainability policies and also work for the welfare of society today without compromising the welfare of future generations.
We have a Sustainability Committee, which is composed of a group of internal collaborators of Hotel Plaza San Francisco achieving the three work areas: Economic, Socio-Cultural and Environmental, all based on a sustainability policy which commits us as a Hotel.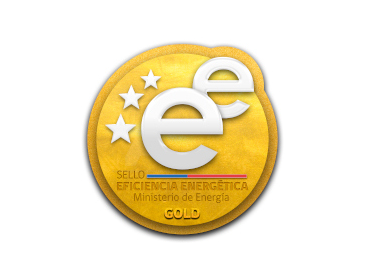 ​On October 3, 2013, the Ministry of Energy recognized 20 companies with the Seal of Energy Efficiency, Hotel Plaza San Francisco being the only one in its category.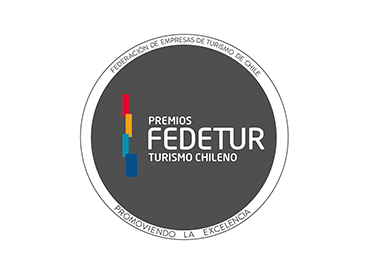 During the third version of the Chilean Tourism Awards Fedetur Thursday September 12, 2013, it was recognized at Hotel Plaza San Francisco as the Sustainable Tourism Business of the year.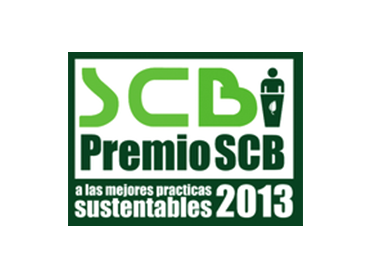 ​Santiago Convention Bureau, SCB, recognized the Hotel Plaza San Francisco as the company with "Sustainable Best Practices 2013" in the three areas of action (economic, environmental and sociocultural)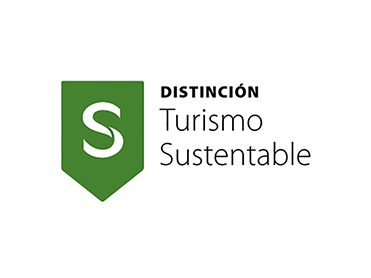 The May 9, 2013 the Secretary of Tourism, SERNATUR, recognizes the first 6 Tourist accommodation in Chile with the "Distinction in Tourism Sustainability", including Hotel Plaza San Francisco stands out as the only 5 star hotel in Santiago.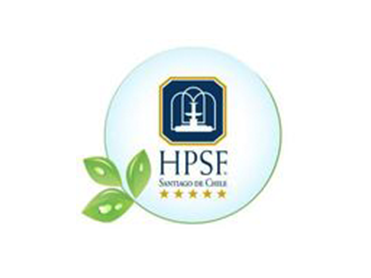 3 years ago Sustainability Committee of the Hotel Plaza San Francisco was formed by workers in all areas, thus forming a team to forward the whole family in our hotel the work done and improvements to which we can choose.
We are very aware that these changes do not work if the work is not looked at the long term and even if it is not incorporated as a central axis in future decisions and actions realized our hotel.
As a rule and incorporating sustainability we have done:
Program optimization and replacement of air conditioning equipment, achieving savings of 15% energy.
We have achieved an increase of 12% of our installed capacity cold; preventing increased energy expenditure.
Cost reduction through energy efficiency (electricity, gas, oil, water).
Installing heat pumps and heat exchangers to preheat domestic hot water and stop for periods boilers, reflected in savings in oil.
Disposition of aerators (69% savings in water) taps and challas (62% savings).
Use central control, operation and HH reducing further decreasing energy costs through automation.
Through the University of Chile have a measurement of the carbon footprint (332 tons / year).
We note with great joy that we have a proud and motivated by different themes and initiatives workforce carried out.
We currently have a sustainability committee, a body where the different areas involved, through employees and reflects the commitment made entirely by our employees.
Economic Sustainability
We conduct training consistently good sustainability practices in our staff because we know that we must begin working from the inside to externalize and optimally changes.
We actively participate in workshops and meetings with international experts that allow us to understand and gather the latest information on new technologies and trends in sustainability. We want to be on par with major powers, as we believe in sustainable tourism to Chile.
We share our experience and knowledge gained in this short time, different stakeholders to incorporate the best practices of sustainability.
Apply fair trade practices, incorporating all stakeholders.
Favoring local suppliers, specifically in our case is strong and constant work with small communities and farmers throughout the country.
Chef Axel Manríquez and the kitchen brigade of Restaurant Bristol are responsible for giving life to this project captivate customers with the best gourmet Chilean food.
The energy savings achieved by incorporating technology, has also resulted in a decrease in costs.
Socio-Cultural Sustainability
We participate and collaborate with the community, especially with the San Francisco Church in its various activities as well as attend the museum itself as required.
We are part of the district development committee Paris - London, actively participating in meetings and activities, such as Cultural Heritage Day of Santiago.
We support the various activities of the Municipality of Santiago.
Our Hotel held every year the "Chile Wine Fair" activity related to the promotion of Chilean wine and gastronomy of our country.
The policy of our Chef Axel Manriquez and his team is to incorporate and maintain the essence of Chilean products in the kitchen living.
We periodically perform activities for our workers and their families in order to meet and integrate the family of Hotel Plaza San Francisco, and we are concerned to have a united team.
Sponsor children's homes through the municipality, in year-end activities.
We added a bike rack for our employees and hotel guests, with the aim of promoting physical activity and leave the car at home.
Environmental Sustainability
We worry that all air conditioners achieve greater efficiency, so we have incorporated environmentally friendly refrigerant and increased COP.
We incorporate a heat pump for heating water and so use less oil.
In our main hall we have incorporated LED technology, led by DMX tables.
We have implemented the use of compact fluorescent bulbs, achieving up to 75% energy saving. To date there are 280 light bulbs installed.
We use LED technology, allowing savings of 16 times the consumption of energy and a longer life than traditional (over 300 installed in the lobby and common areas).
Using induction lamps Magnetic in parking lots. Life 100.000 hours and saving 40% of energy.
Incorporating energy saving cards rooms.
Constant and continuous work on the classification of waste (batteries, cans, plastics, batteries, tetra) and recycling (glass, paper and cardboard), through duly certified companies.
And collaboration with COANIQUEN CENFA in delivering plastic and glass.
Installing water use urinals, dual flush toilets.
Change the dishwasher from the central kitchen and implement the use of technology achieving savings of water, electricity and detergent.
Wastewater treatment, based on bacteria.
Our pool has latest technology is now sanitized and sanitized with ozone.
Energy Efficiency
7 years, Hotel Plaza San Francisco made ​​a commitment to Sustainable Tourism, that in seeking to bring significant improvements to benefit the tourism and society in our country, stepping forward in 2013, when we acquired our certification seal of Service National Tourism SERNATUR.
This is a long road and awards received became a springboard to seek new tools that allow us to go even further; this is how we assume an ambitious project, which was inspired by a European model that sought to weigh the energy crisis of 2011 and that proved to be one of the most friendly to the environment systems, the ISO 50001 standard.
The certification of the ISO 50001 standard provide the Hotel Plaza San Francisco a new vision of the use of energy resources in an efficient and orderly manner, likewise, management strategies to increase energy efficiency, reduce costs and improve working practices focused on effective use of energy.
In Other News
Thanks to our excellent team
We want to share with you a great achievement that fills us with pride. We have obtained the certificate in the Initial System of Organizational Management (SIGO), standing out as a company concerned about the quality, satisfaction and service to our customers.