Romantic getaway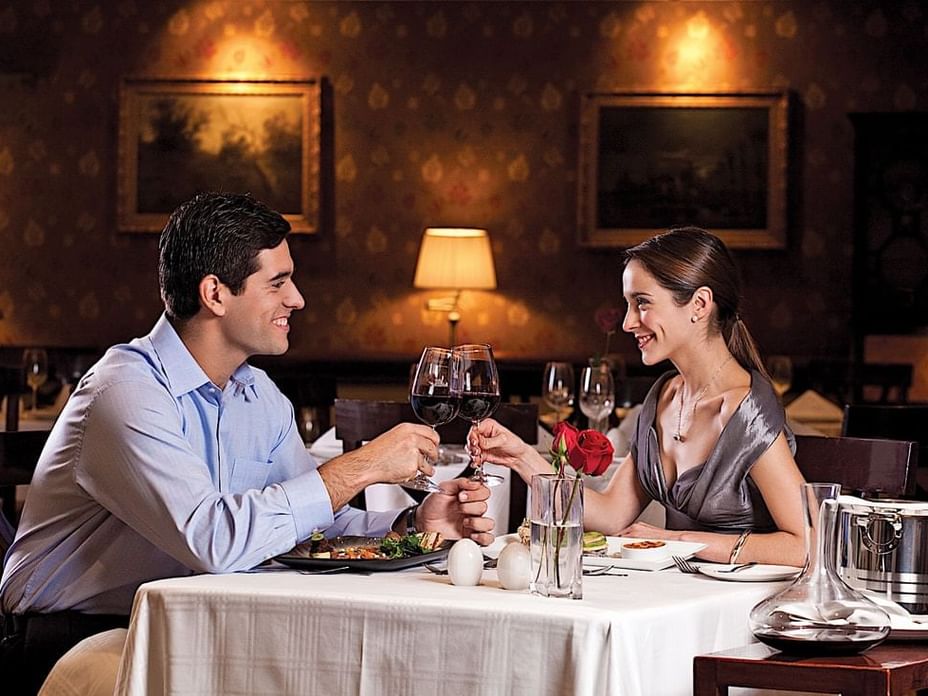 Any time is perfect for a romantic getaway with the best cuisine at our Bristol Restaurant in the heart of Santiago.
THIS HOTEL DEAL INCLUDES
Superior room.
Gastronomic dinner (3 course menu with 1 appetizer to share, 1 main course per person, 1 dessert to share and 2 glasses of wine).
Complimentary house sparkling wine in the room (from 6:00 p.m.)
Breakfast at the Bristol Restaurant.
Heated pool (compulsory use of cap).
Late check out 2:00 p.m.
Parking (subject to availability).
* Values for Chileans and residents in the country must add the payment of VAT. (Value subject to the exchange rate) and for foreign tourists exempt from tax
WE ALSO OFFER
⦁ Consecutive additional night 10% discount on rack rate.
⦁ 10% discount on massages on request and subject to availability.
Book with the executive at +56 2 2360 44 44 ​or by writing to: reservas@plazasanfrancisco.cl