Restaurant Bristol
Bristol Restaurant is a seal that guarantees distinction and quality , the intense work of the hand of small farmers who deliver unique and enriched products to be prepared in the kitchen of this elegant Hotel, make it a reference in terms of modern Chilean cuisine .
His renowned Executive Chef Axel Manríquez and his team offer a great variety of alternatives that make travel through the palate through the most delicious corners of our country.
Located in the heart of Santiago upon entering Restaurant Bristol you will find a magical place that will make your business lunches or family dinners a unique moment.
Enjoy the exquisite options we have for your lunches or dinners:

>> See our gastronomic menu here <<
The best lunches are in Bristol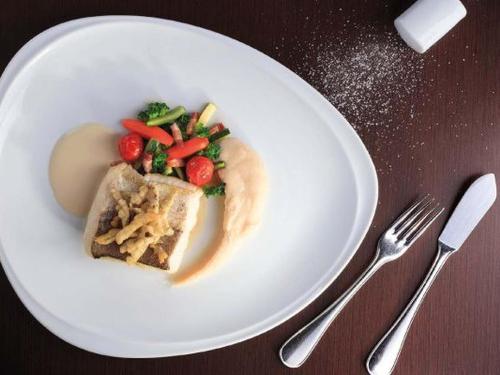 From Monday to Friday you can enjoy our delicious Buffet Lunch with four main course options, review here the suggestions of the week:

>> Suggestions of the week <<
Schedule:
Monday to Friday 1:00 p.m. - 3:30 p.m.
The nights at Restaurant Bristol
Our schedules:
Monday to Friday 06:30 - 10:30 hours
Saturday and Sunday 07:00 - 11:00 hours
Monday to Friday 1:00 p.m. - 3:30 p.m.
Saturday, Sunday and holidays 13:30 - 15:30 hours
Monday to Sunday 19:30 - 23:00 hours
Book through the
+56 2 2360 4454
or write to
contactenos@plazasanfrancisco.cl
See Virtual Tour 360 °
Write to us to reserve